On the web:
Sisters of the Most Precious Blood
204 N. Main St.
O'Fallon, MO 63366-2299
Phone: 636-240-6010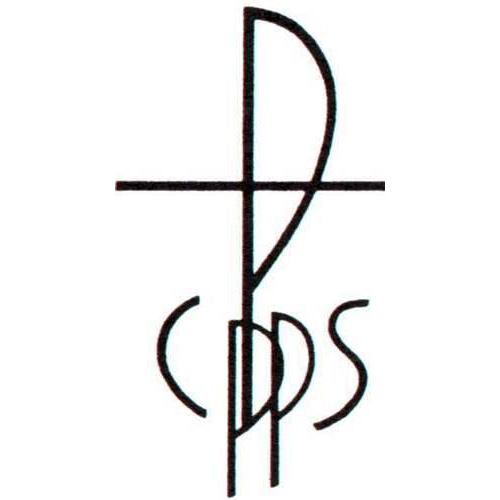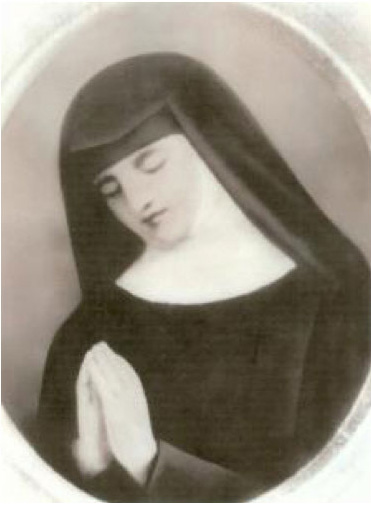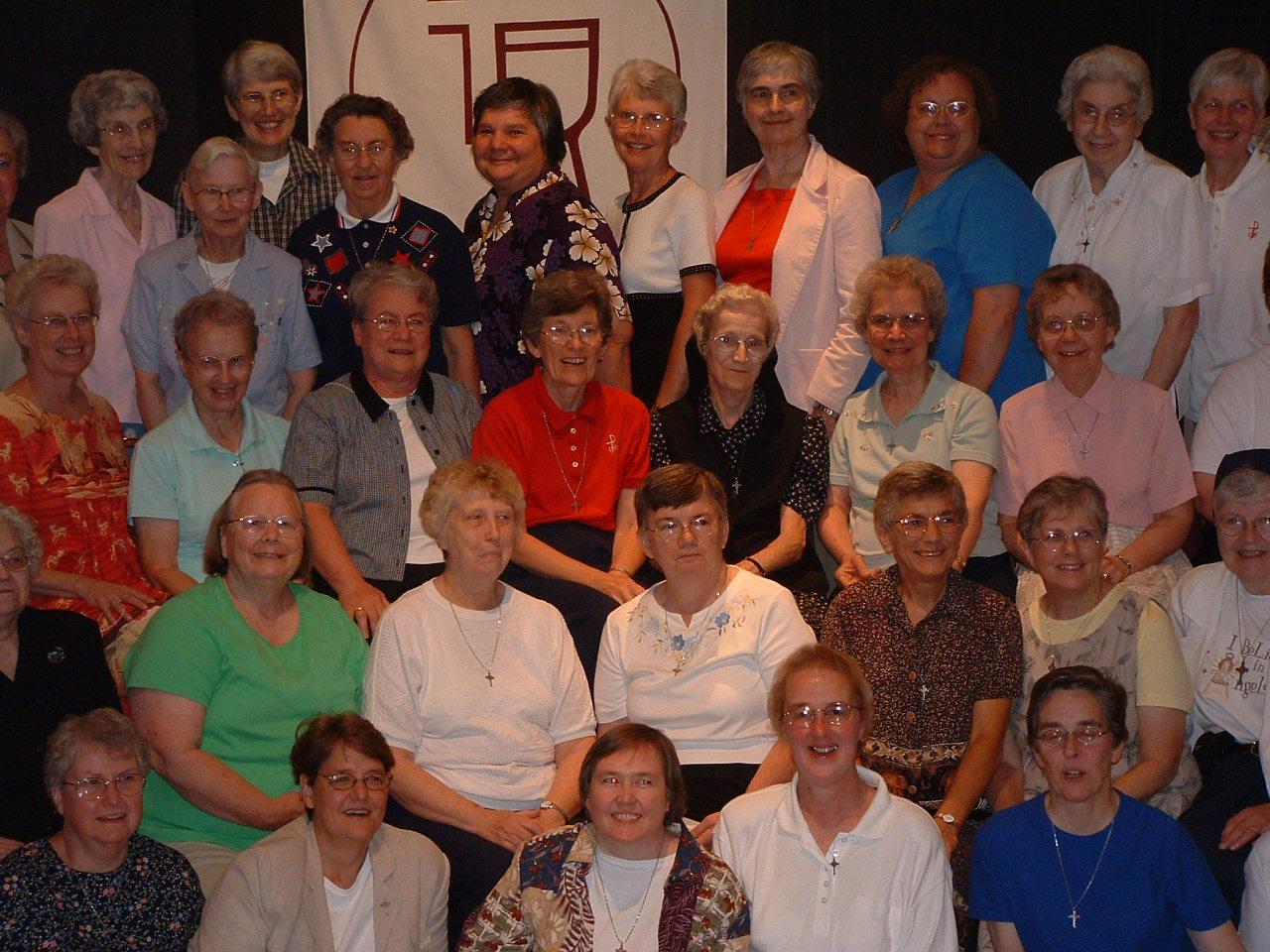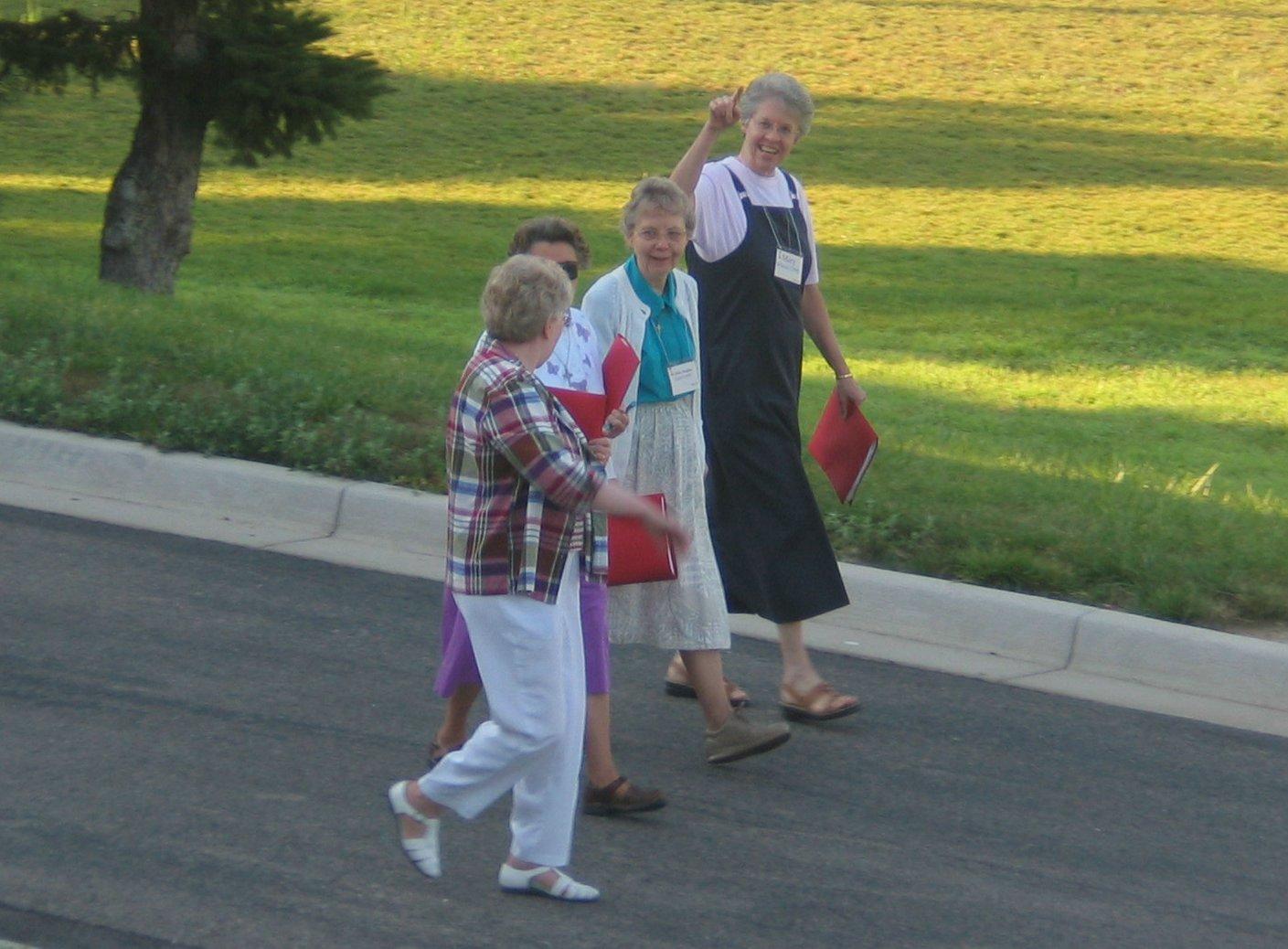 Single-Hearted Women -- Contemplative
Whose Eucharistic Adoration Mediates Healing

Mother Theresa Weber, baptized Magdalena, was born on July 7, 1822, in Glotterthal, Germany. As a teenager she attended a parish mission in Blodelsheim on the Rhine where she joined a group of other young women. They were overjoyed when the newly-ordained priest, Fr. Karl Rolfus, recommended to them by their confessor, was assigned to their parish.
This group of pious young women longed to be religious. In Baden, Germany, convents were being dissolved. Fr. Rolfus looked in vain for a spiritual home in Germany for these women. His prayers, however, were answered due to the pilgrimage of Ursula Behringer to the Marian shrine in Einsiedeln, Switzerland and to the nearby St. Anne shrine in Steinerberg where she was deeply touched by God. Both Fr. Leonard Loser, pastor of St. Anne's, and his assistant, Fr. Meinrad Holdner, were very impressed by the wish of the group of young women in Baden to dedicate their entire lives to God in adoration and atonement in honor of the Blood of Christ.
Fr. Rolfus was eager for the foundation to begin without delay. Twelve women, the nucleus of the new community, arrived in Steinerberg on September 8, 1845. The inn, belonging to the parish, was to be used by the sisters for their convent.
On September 27, Magdalena Weber and several other young women arrived in this tiny village south of Zurich, Switzerland. They must have said the Te Deum to be finally in this quiet, peaceful place surrounded by mountains. But when they entered the convent they were dismayed by the confusion and disorder they found there. Fr. Rolfus came to Steinerberg in answer to the request that the community be reconstituted. He deposed the provisional superior, a former
member of a community in Lowenberg.
Magdalena Weber, 23 years of age, who had joined the congregation 14 days before, was chosen superior under the name of Mother Theresa. She is considered the foundress.
Fr. Rolfus advised Mother Theresa to dig deep roots for the young community. That she set about to do through the introduction of perpetual adoration of the Most Precious Blood of Jesus in the Most Blessed Sacrament. By day the sisters prayed in the parish church of St. Anne. At night they prayed from a room in their home from which the flickering sanctuary light in the church could be seen.
The spirituality of the 19th century relied heavily on the concept of earning merit—the human person initiates and God rewards. There is so much in the life of our foundress that rose above this cultural expression of her day. Before God she was empty and her "Beloved" filled her with himself. She counseled her sisters, "Your hearts must be empty when you go to Holy Communion so that Jesus can pour riches into them and you may bring forth the fruit of eternal life." Another time she told them: "One should converse with Jesus and pay heed to no one and nothing but him. If this is done in the most simple way and if one is unable to do anything else, he will be content and will supply our deficiencies."
All the sisters felt loved. Mother Theresa approached each one differently, according to the individual's needs, circumstances and character. She was patient, considerate and long-suffering. Forgetful of her own suffering, she comforted the sick and dying who felt particularly close to the Bridegroom when she visited them. Deep, child-like humility joined with simplicity of heart, a spirit of self-denial and a high degree of contemplation and love of God were the more
outstanding gifts of Mother Theresa.
Mother Theresa guided the community through its initial trials, especially that of an unexplained illness that took the lives of many of her sisters. She was consoled by the beautiful spirit of the sisters on their deathbed as they died peacefully and joyously but she suffered very much from the gossip and slanderous accusations that Fr. Rolfus was responsible for their deaths. She prayed and wept much as she carefully weighed the possibility that she may have been the
cause—but how? Gradually calm and peace returned after prolonged prayer. The sisters had to submit to one investigation after another required by the government.
On June 3, 1848, in the Volksblatt Fr. Loser was stunned to read: "The Supreme Cantonal Council has decreed the secularization of the women's convent on the Steinerberg." A police officer hand-delivered the government's decision and the writ of execution about 1:30 that same day. The government resented Fr. Loser's letter of protest and chastened the bishop.
Mother Theresa and the last sisters left Steinerberg on August 23. Mother Theresa, mortally ill, was too weak to continue the journey. The one, whom many people considered a saint, died at Sattel on August 28, 1848, at 2:30 a.m. She is buried in Steinerberg together with 26 other sisters. The remaining 42 sisters went into exile in Ottmarsheim France.
Prayer of Mother Theresa for Us Today
Compassionate God,
We praise and give glory to the Precious Blood of Jesus Christ! We have experienced your faithfulness since our foundation in 1845. With your loving hand, continue to teach us to be instruments of transformation today, bringing a radical love to the world through direct service and systemic change. Grant us the gifts of openness, integrity, and courage so that we may live your prophetic Gospel and bring your reconciling love to an alienated and broken world. God, let them, my sisters know I am with them.
Christ, the Son of God, who with his Blood has redeemed us,

O come, let us adore!

O God, what shall we give for all you've given us!

O come, let us adore! O come, let us adore!